Thanks for your participation in my game ! It's very pleasant to see your fantastic pages and thanks to sharing with us. The world is plenty of talents !
My Ct and has voted ! and the winners are
( merci pour votre participation à mon jeu. C'est vraiment agréable de voir vos fantastiques pages et merci de les avoir partagés avec nous. Le monde est gorgé de talents ). ma Ct a voté et les gagnants sont :
Dancingscrapper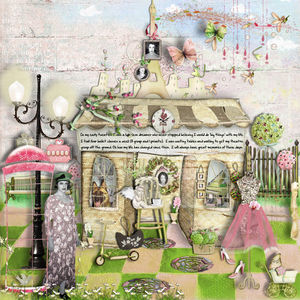 FlawedPurfektion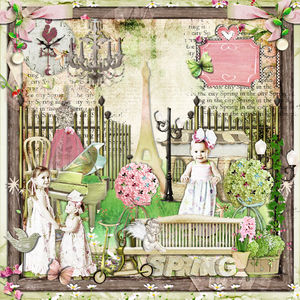 I will send your your CG today.

Catherine Designs and I bring you a collection of 8 highly detailed quick pages from the Chic Spring collaboration kit. Each page is filled with gorgeous detail work, custom shadows and layers upon layers that will delight the eye. Save yourself all those hours with these that are already completed for you. In sale now at afterfive and tomorrow at Shabby pickle designs (20% off)

Catherine et moi avons crée pour vous une collection de 8 pages rapides ( vous n'avez qu'à insérer vos photos en dessous, celle-ci étant en fichier .png) avec notre kit Chic Spring ). En vente maintenant chez Afterfive et demain au lever du jour lol chez Shabby Pickle designs avec 20% de remise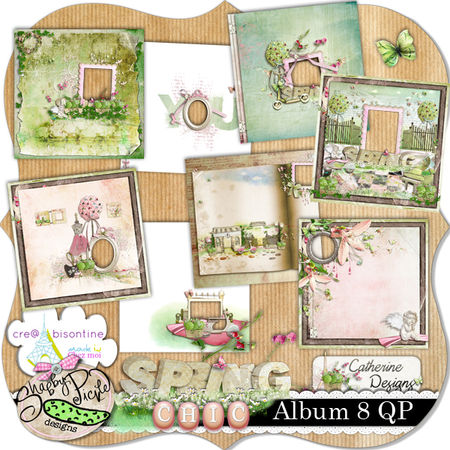 for example, my page Spring kiss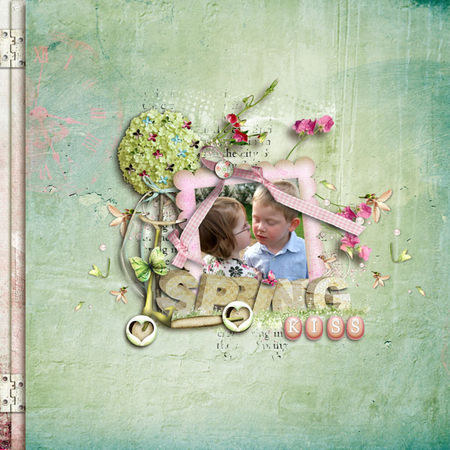 and Catherine's page
The fabulous Diana from Dido Designs has created with Chic Spring, 2 different blog packages for Typepad and Blogger blogs. Each package includes 2 headers, 2 background images and instructions.
You can find them at afterfive designs only


AND we have a gift for you, Catherine and I have created an unique gorgeous

FREEBIE Add-on kit

just for our blog readers :

et, Catherine et moi avons un cadeau spécialement fait pour les lecteurs de nos blogs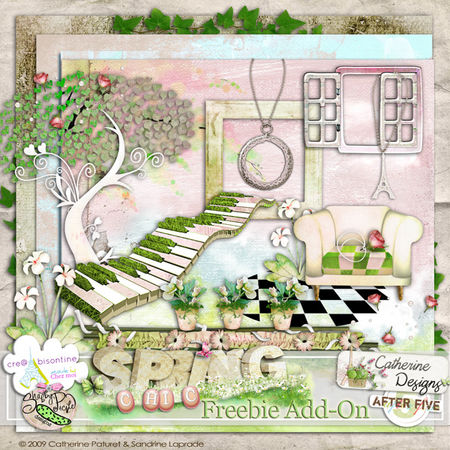 Four gorgeous and textured papers and 14 elements .
I hope you'll like it and you can download it >>> here!

Enjoy and don't forget to leave a comment !