I am so thrilled to announce you the come back of Jazzmin designs ! For her come back, she wanted to do a collab with me ! What an honor !!!
We have made an elegant and simple kit about family : Everyday Blessings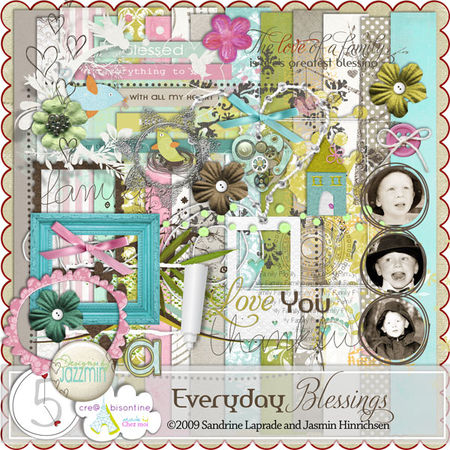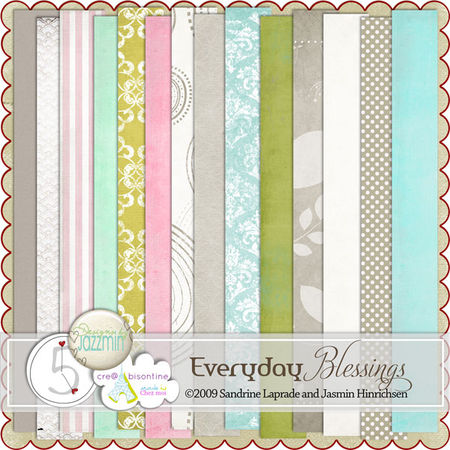 You can have only the paper pack if you want here

or (and ) the QP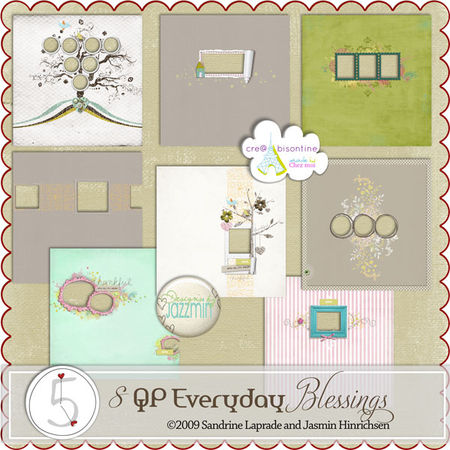 Yesterday, I have made three pages. You can have them in the QP pack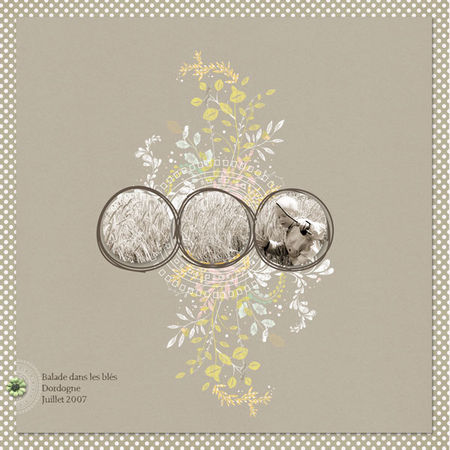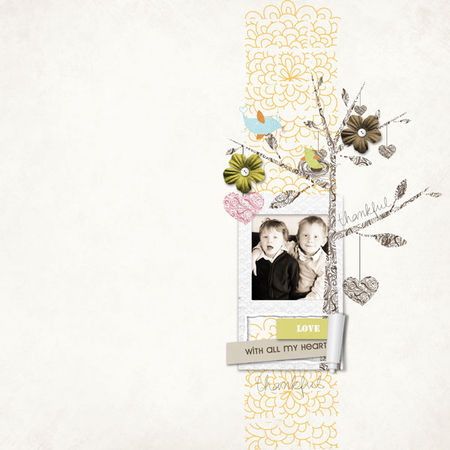 Since I have my sony alpha 100, my scrap has changed ! Pictures are more important. When I will have more time, I share my pcitures with you !!!

Now it's time to introduce the pages of my CT and friends

Jasmin, Linou29
Milo82 x2




1girl1boy, Amy H
Anchlove, Diaantje78




Anubis1, Cherry
Seattle Sheri, Sternrakete




Savynabk, July
Chichenilla, Nzmumof4




Chichenilla, Crystalbella77
JanettD, Jasmin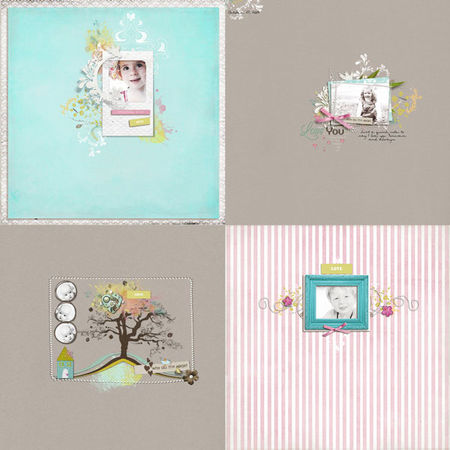 KimberlyRae, Chantal
Manue, Petu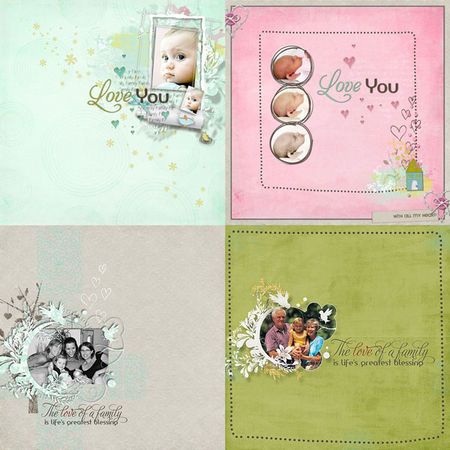 GIFT for the 5 speediest

coupon : Everydaycoupon

to have Everyday blessings free


Enjoy !