It's time for another 5-5-5 deal at After Five! One kit, 5 days, $5. On the 5th.

We are very excited to present our April After Five Designer Collaboration called Little Garden.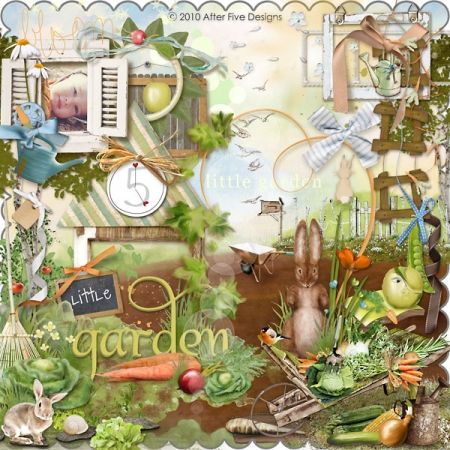 Celebrate new life and growth with this beautiful kit coordinated by After Five Designs Mixologists.

Little Garden contains 31 papers and over 100 elements, all for only $5.00!



Inspired by the beautiful garden we hope you will enjoy this natural beauty. It's overflowing with gorgeous unique elements and papers. Includes many one of a kind handmade designs and pre-made clustered elements to. Be sure to look through the detailed images to see the additional previews.

Participating Designers: Our Guest Bren Boone, Bisontine, Catherine Designs, Cinnamon Designs, Createwings Designs, K Studio, Kimla Designs, Jazzmin Designs, Lily Designs.

31 unique papers (plus 2 more versions of painted blue door)

103 unique elements
(includes custom shadowed and non shadowed versions and different colors of some elements)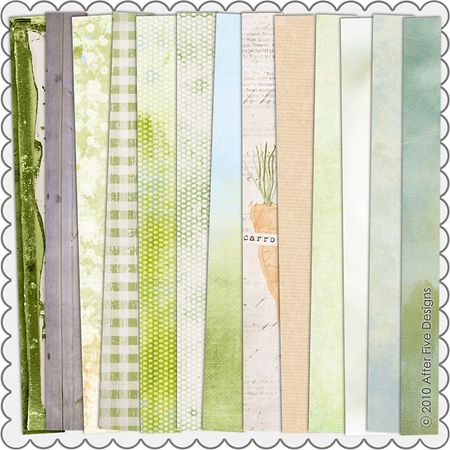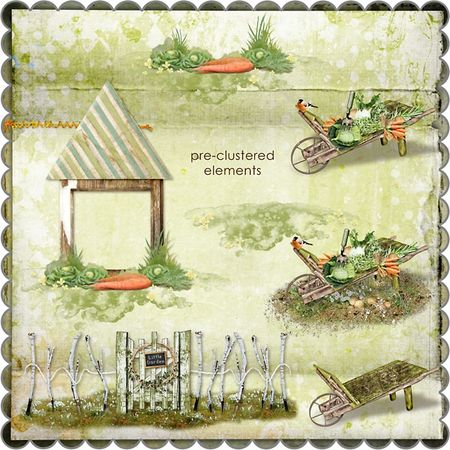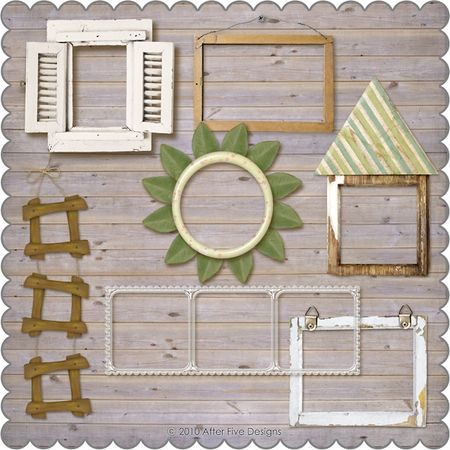 A few examples in situation
Lilif

Lisiel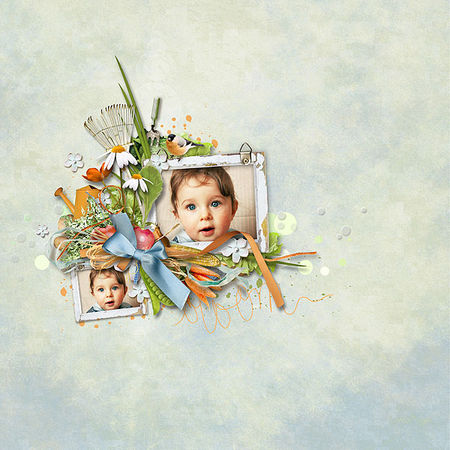 Véro
KimberlyRae
Irenchen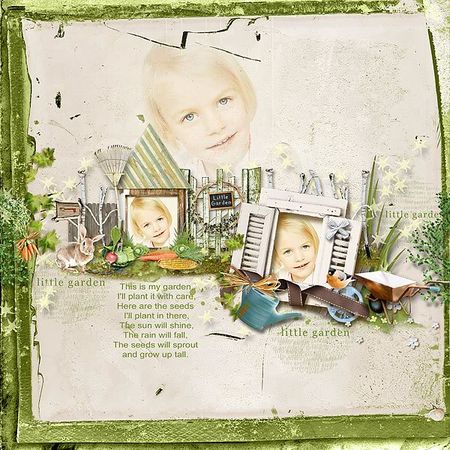 Domad
Jenny79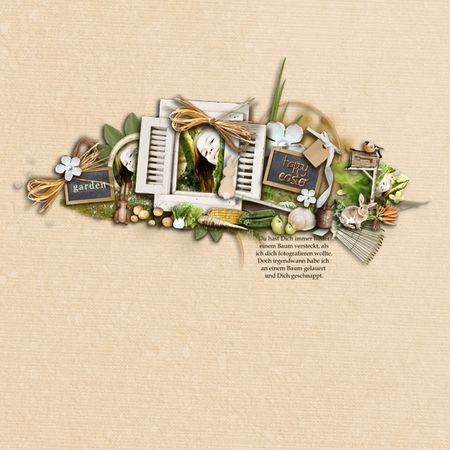 Mel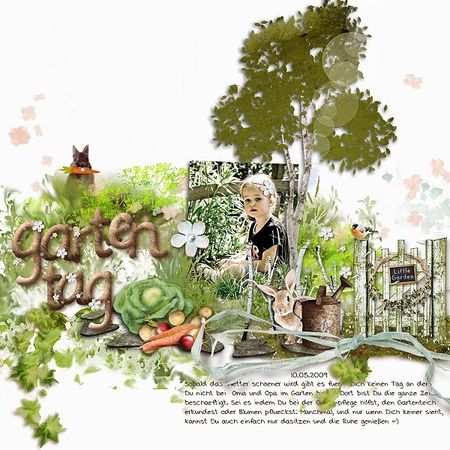 I am on vacation, I come back soon !
cheers !!!!