Esprit de Noel is my third collab with Catherine designs, created in 2009 december.
Preserve your memories from Christmas with this unique and beautiful collab.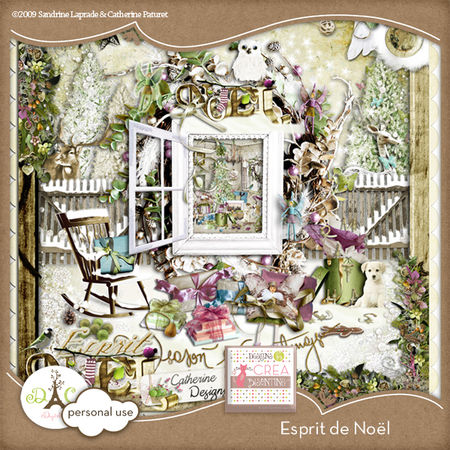 €5.00 €1.00 ( 16-18th of december)
Save: 80% off
Based on a exciting palette of purple, green, blue, silver and gold, it is filled with unique and versatile elements and beautifully textured papers.
This kit has been designed with both out door and indoor pictures in mind.
It comes with 20 highly textured, 12" papers(300 dpi, .jpg ), 4 different versions of an alpha (letters and numbers), many wordarts and more than 140 elements ( many of them have a soft shadowed version and different colored versions) including a reindeer, a puppy, an owl, a rocking chair, many different and unique ornaments and frames, an embellished and decorated floral garland, christmas trees, a wreath, ribbons and strings, tons of presents, many snowy embellishments, a window frame, fence and door, unique wordarts and sprays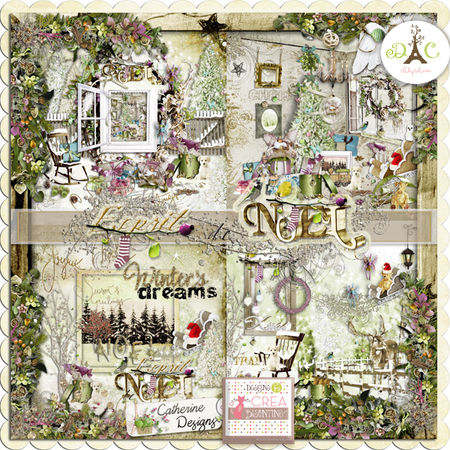 a some new pages

Vero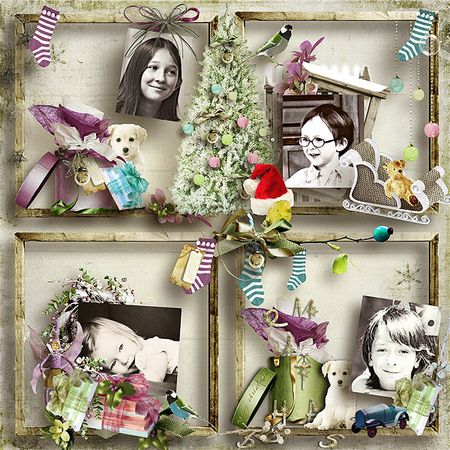 Runtosky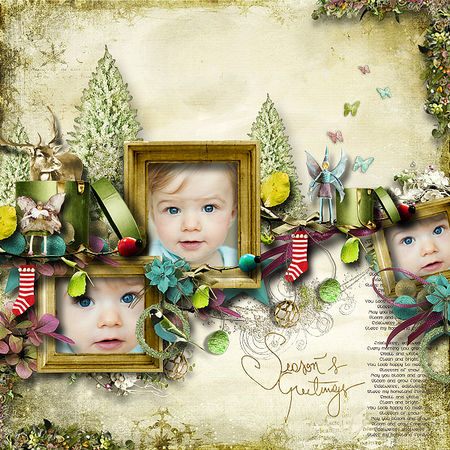 Virjul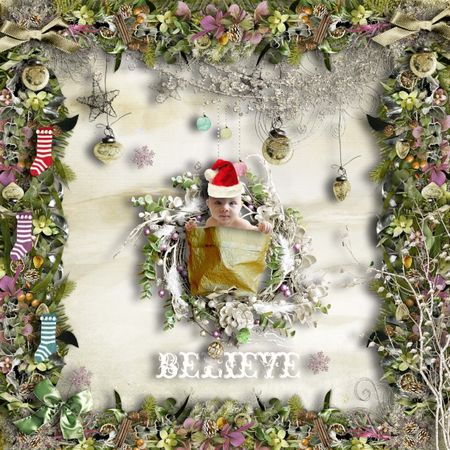 and now a brand new kit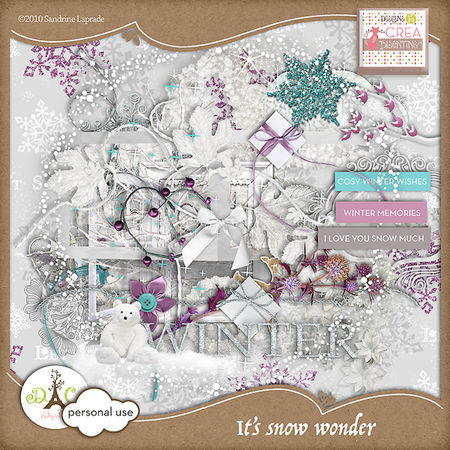 €3.00 €1.00 ( 16-18th of december)
Save: 67% off

A beautiful winter kit with soft colors

It's snow wonder is perfect to preserve your memories elegantly

The set includes :

- 9 papers
- 50 elements
example in situation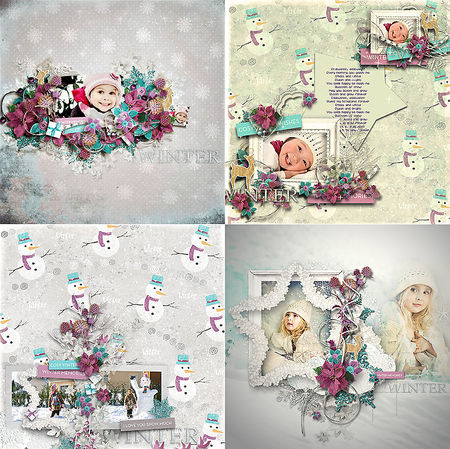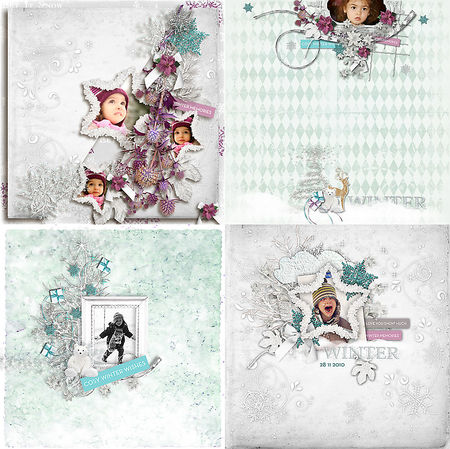 In professional use, Moustache me and Templates photography 5 are only 1 €